Dear Educators,
We're so excited for yet another ATA Conference! Let's make it the best ever in Chicago.
Educators Division Annual Meeting
Thursday 11/06 • 12:15pm – 12:45pm
Come see what we've been up to, our brand new website and mingle. We look forward to seeing you.
Division Open House
Wednesday • 7:00pm – 8:00pm • Open to registered attendees
Get to know the ATA Divisions!
Meet and mingle with your fellow Division members. This event allows all Divisions to socialize and introduce themselves to newcomers. Attendees who are not members of a Division can also take this opportunity to get to know the different Divisions and learn more about them.
Also, please consider becoming a buddy.   This mutually rewarding networking opportunity lets "Newbies" (first-time attendees) get paired up with "Buddies" (seasoned attendees) to get the most from their conference experience.  SIGN UP NOW to take part in this event.  It's easy.
Introduction:   Wednesday • 5:15pm – 6:00pm • Open to registered attendees
During the Conference: Attend one session together and have one meal together.
Debriefing:  Saturday • 4:00pm – 5:00pm • Open to registered attendees
Educators Division Distinguished Speakers:
CHRISTIANE NORD
Christiane Nor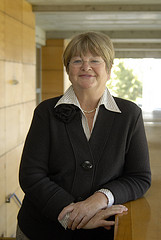 d is a translator (German, English, Spanish, Latin), translator trainer, and translation scholar with more than 200 publications in translation studies. She has been involved in translator training for more than 40 years at a variety of German and Austrian universities, and is a professor at the University of the Free State (Bloemfontein, South Africa). Since retiring from university service, she has been invited by universities and conference organizers to give talks and seminars on translation theory, methodology, and pedagogy. Currently, she is focusing on the training of trainers.
Presenting: SEM-E and ET-3
Preconference Seminar SEM-E
Taking the Culture Hurdle: A Plea for More Courage in Translating
Christiane Nord
(Wednesday, 9:00am-12:00pm; All Levels; Presented in: English)
Beginners, as well as many experienced practitioners, seem to work following a step-by-step process. They first produce a draft that follows the source text rather closely, and then revise it as often as time allows to make the text more readable and acceptable for the target audience. Having analyzed translations from different fields involving various genres and language pairs, the speaker finds that this procedure does not take the text "across the hurdle." The speaker will show where, and how, translators can ensure that their translations actually reach the target culture, not just the target language.
Session ET-3
Globalizing Functionalism the Functional Way
Christiane Nord
(Thursday, 3:30pm-4:30pm; Advanced; Presented in: English, German, and Spanish )
This session will use examples from the seminal book on functionalism in translation, Grundlegung einer allgemeinen Translationstheorie, co-authored by Katharina Reiss and Hans J. Vermeer. After a functional analysis of these examples, classifying them according to their object of reference will help us lay the foundation for a comparison and discussion of the translation strategies and techniques applied when translating the book into Spanish (Fundamentos para una teoría funcional de la traducción) and English (Towards a General Theory of Translational Action).
DAVID SAWYER
David Saw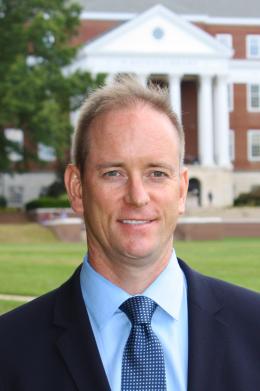 yer was the founding director of the Department of Communication's program in Graduate Studies in Interpreting and Translation at the University of Maryland. He continues to teach in the program as a Senior Lecturer. He is currently on leave from his position as chief of the European Languages Branch and senior diplomatic interpreter for German at the U.S. Department of State. Previously an associate professor at the Monterey Institute of International Studies, he also taught at his alma mater, the University of Mainz in Germersheim. He is a member of the International Association of Conference Interpreters and the author of Fundamental Aspects of Interpreter Education: Curriculum and Assessment (John Benjamins).
Preconference Seminar SEM-K
Diplomatic Protocol and the Interpreter: The Essentials
David Sawyer 
(Wednesday, 2:00pm-5:00pm; Advanced; Presented in: English)
Relations among nations follow well-established and time-honored practices that are based upon the principles of civility. Knowledge of these international courtesy rules is essential for any interpreter wishing to work with confidence and composure in diplomatic settings. This seminar will provide an overview of the indispensable rules of etiquette governing the most common types of diplomatic interpreting assignments. Proposed as a primer for interpreters new to diplomacy and a concise review for seasoned practitioners, this seminar will cover the history of protocol, frequently used terms, and the hierarchy and arrangements that govern language mediation at diplomatic meetings and events.